Left from Old Forge,  up RR tracks to trail 29 and then trail 2 to big moose station.  Tracks were little bumpy not to bad. Trail 2 was bumpier than the tracks. North on tracks looked rough.  went back down the tracks to OF.  Trail 4 to get on first lake.  Lakes up to Inlet. Passed the Inlet groomer.  7th lake and 8 lake. Trail from end of 8th lake to Dillon road was normal very bumpy.   Dillon road was smooth.  up to Forked Lake and north point road had snow on it and was groomed on the side.  Thought power line trail would still be icy so got on lake at steam boat landing and that was ok. there was few spots starting to open up. ADK hotel for lunch. Then back same way and went down Uncas Road and that was good. Took bug lake trail to 8th lake campground and that was very nice.  it was Smooth with few spots where they could not get filled in. Inlet Barnstorms do a great job for what they have to work with.  Back down the lakes to OF and stopped at Petes Peak.  117 miles.   
C7 looking north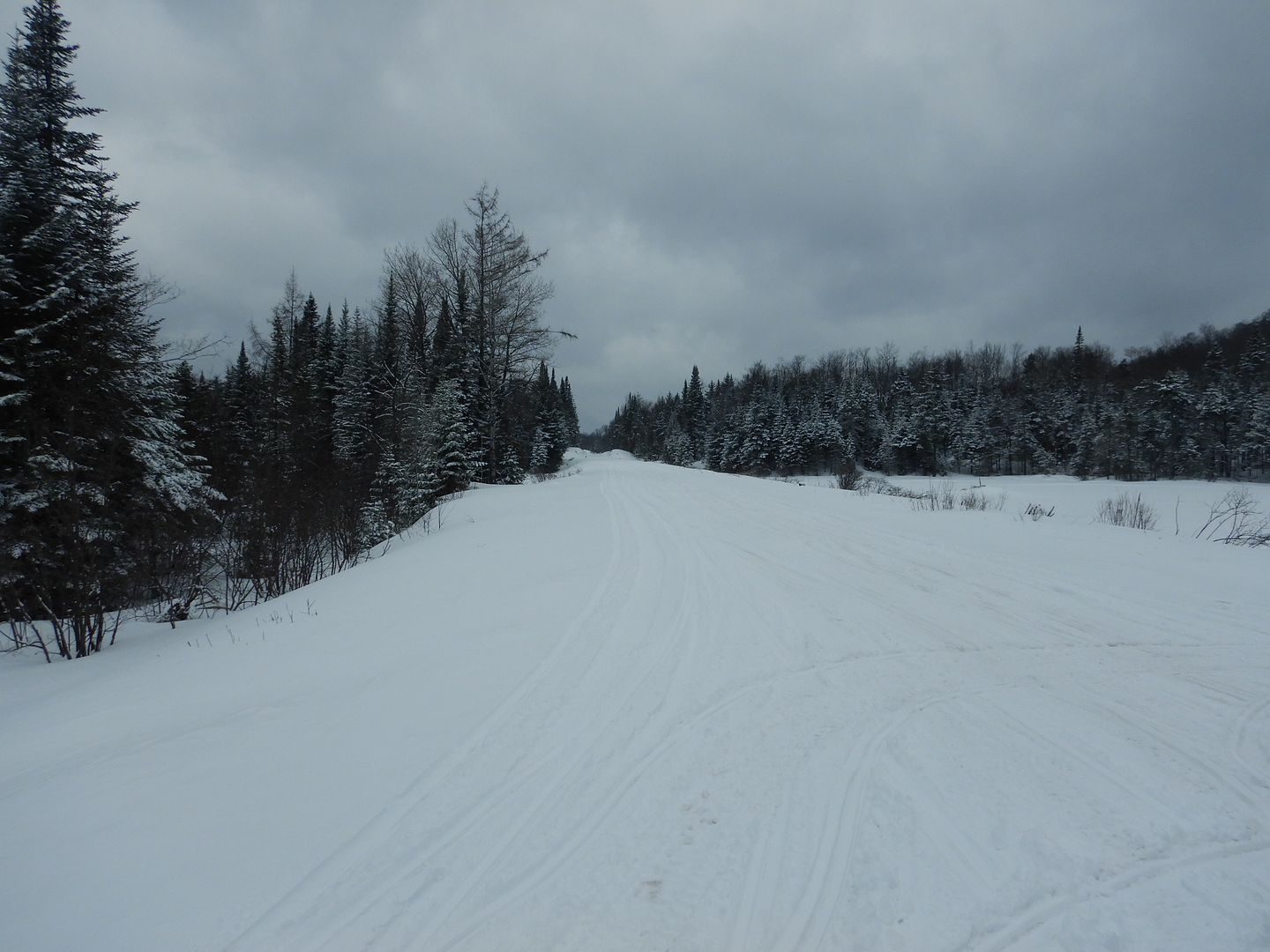 RR tracks south going to OF.
Trail 1 
going on to 2nd lake 
well you know the ICE is safe when more 1/2 out on Raquette Lake is this........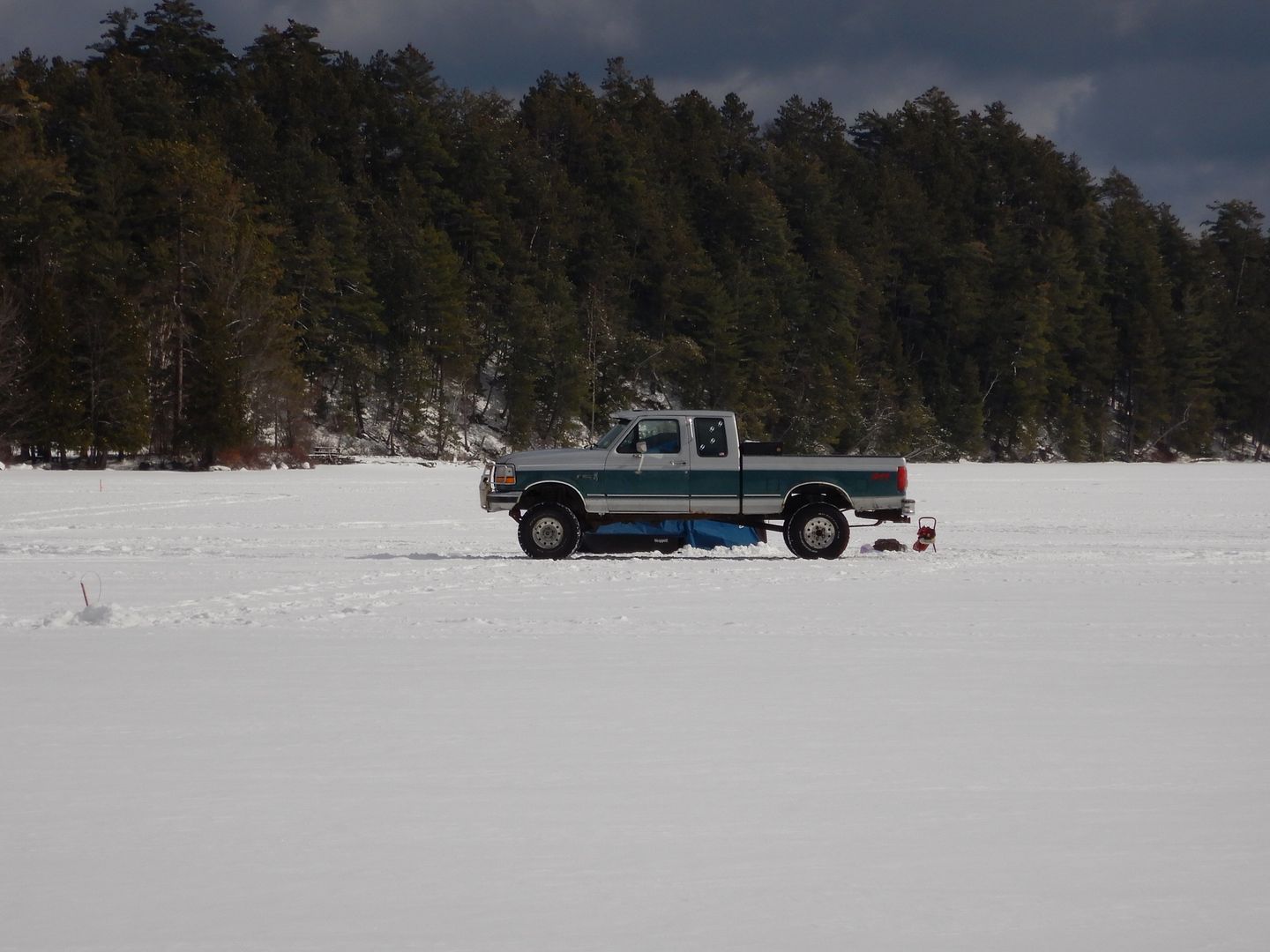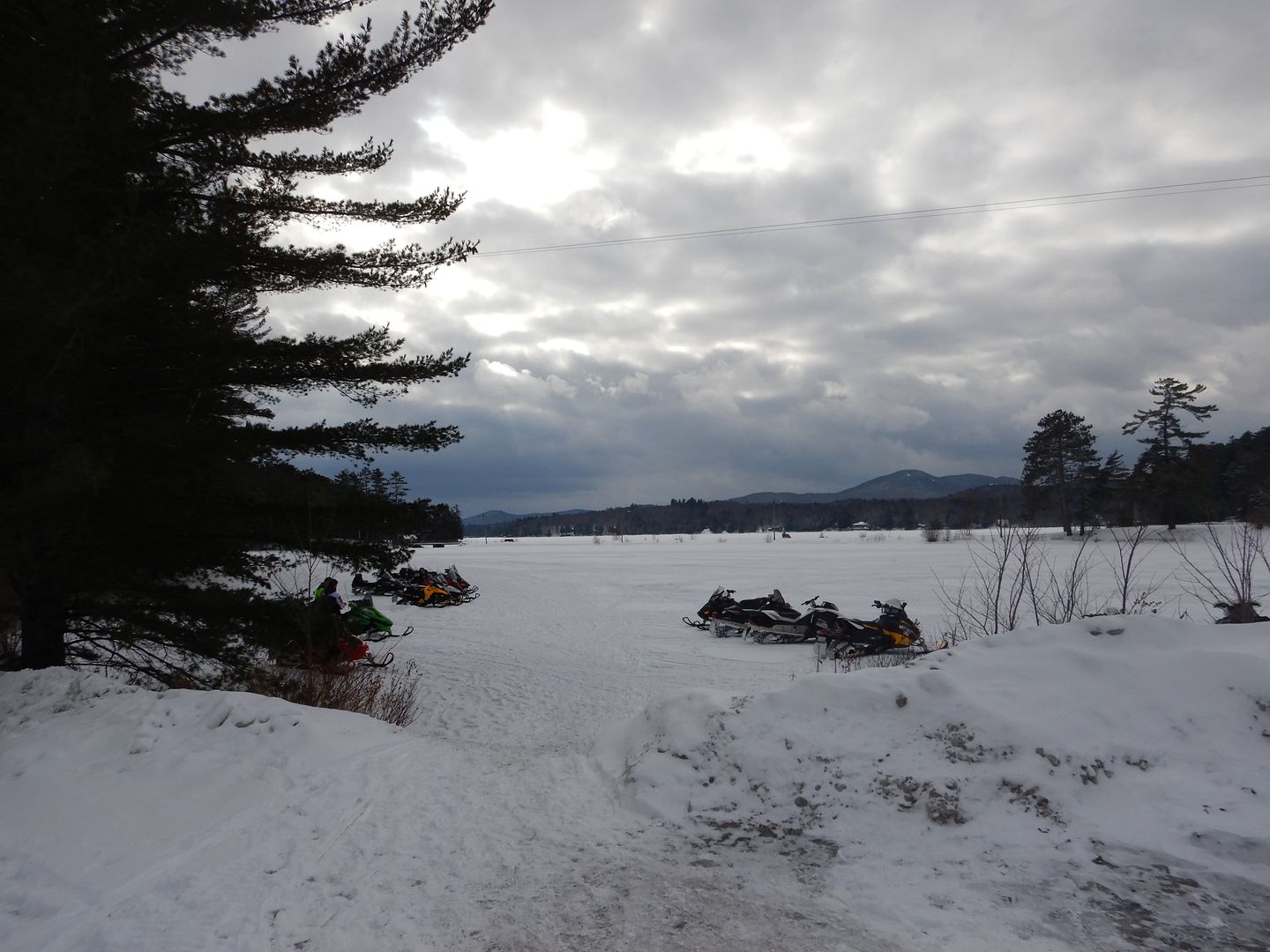 North Point Road 
Dillon road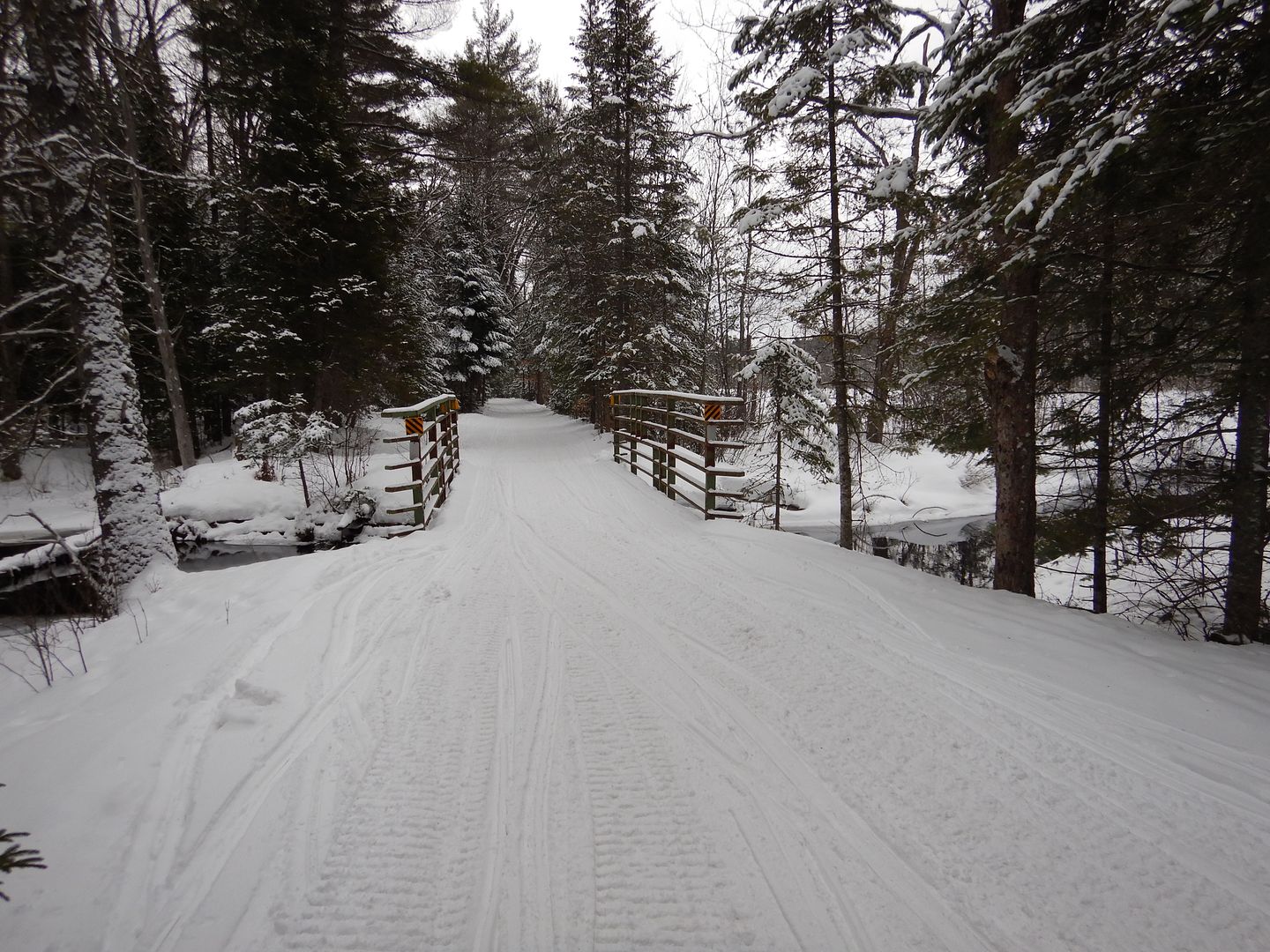 1st lake